I was nominated by my friend and fellow blogger Steve, author of the always inspirational MSich Chronicles for this challenge. I would like to thank him for thinking of me, he certainly gave me a boost during a low point.
Here are the rules:
1. Thank the person that nominated you.
2. Write one quote each day for three consecutive days (3 quotes total)
3. Explain why the quote is meaningful to you.
4. Nominate three bloggers each day to participate in the challenge
I thought of many quotes for my first quote and the temptation to go for the joke was definitely there.
"Indians, what Indians?" George Custer
"What's this button do?" Christa McCauliffe
"I'm not as think as you drunk I am Ossifer" …ok that one is mine…but instead I want to quote and maybe introduce someone to Paul "Long Haul Paul" Pelland, an incredibly inspirational guy who is on a quest to ride one million miles on his motorcycle in quest of a cure for MS.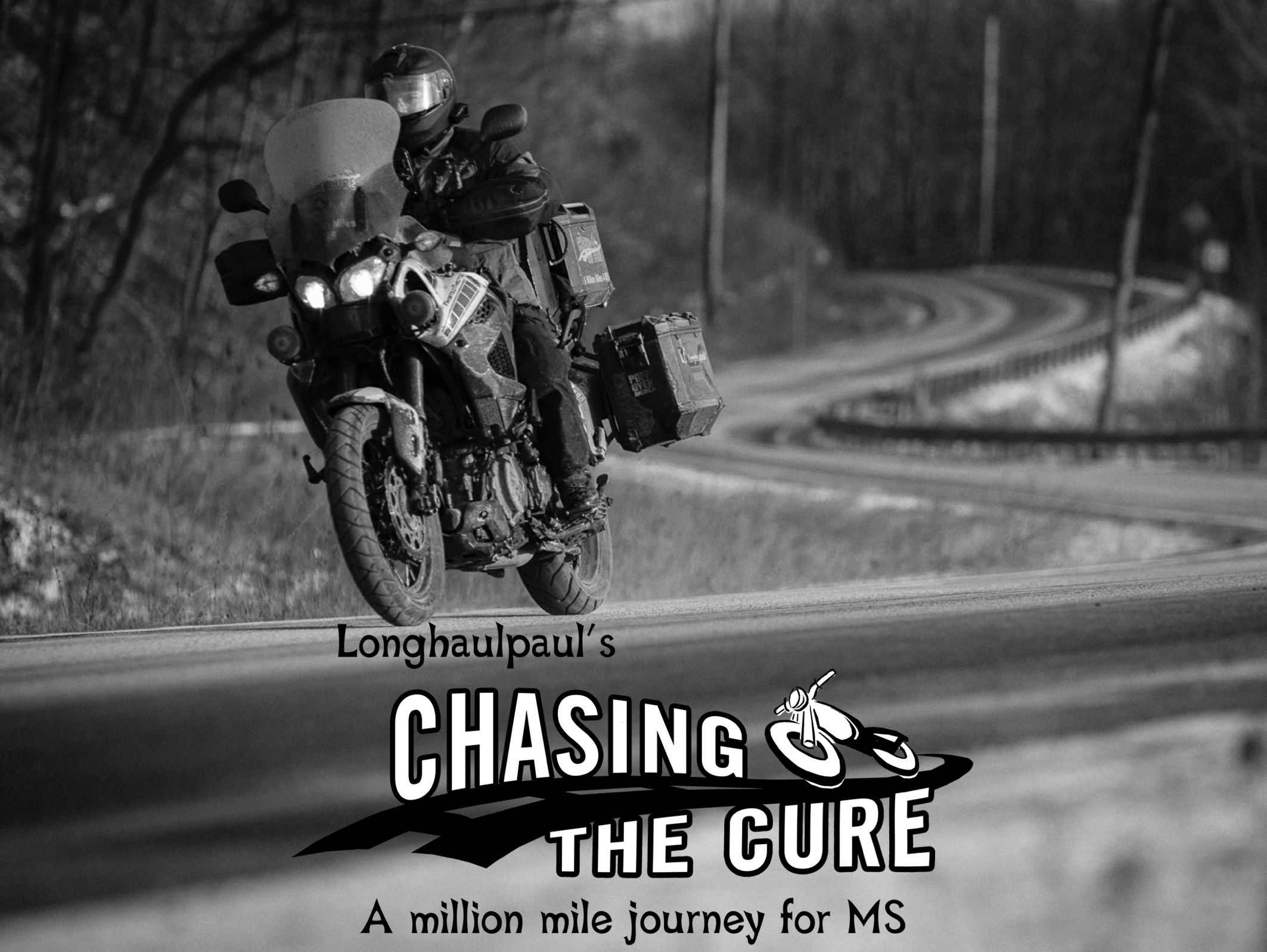 his quote is:
"I once was told a cure for MS was a million miles away,
so I thought I would just go get it and bring it back."
This quote is significant to me on many levels but the appeal is obvious, he is not sitting back and accepting his fate, but instead he is doing something about it. I need to remind myself that there are people like Paul out there. When I feel beat down by my illness he is a beacon of light to get the fuck up and keep fighting. He is an amazing guy and I hope you check out the link I have provided.
I would like to nominate the following three bloggers to take this challenge and share their favorite quotes:
1)The "Wulf", author of the fabulous Brandewijn Words. I know he has some gems for us. The Wulf is a wordsmith, a bard for our times. His poetry amazes me and on top of all of this, he is a hell of a guy.
2)Sparky Jen. She is one of my favorites. Her blog is so down-to-earth, full of wisdom, energy and positive vibes. And much in line with me, pulls no punches. She's funny. I know that she has some nuggets to share, she is literally overflowing with enlightening thoughts.
3) Badparentingweb. Justin is a very funny guy, has a wonderful way with words and he has a great story to tell as a young parent and educator of today's youth. I can imagine that he has some great quotes to make us say "I never thought of it that way…"
that's all for today, I hope my nominees don't get annoyed, it's not an award after all…